Footsteps-Gunpowder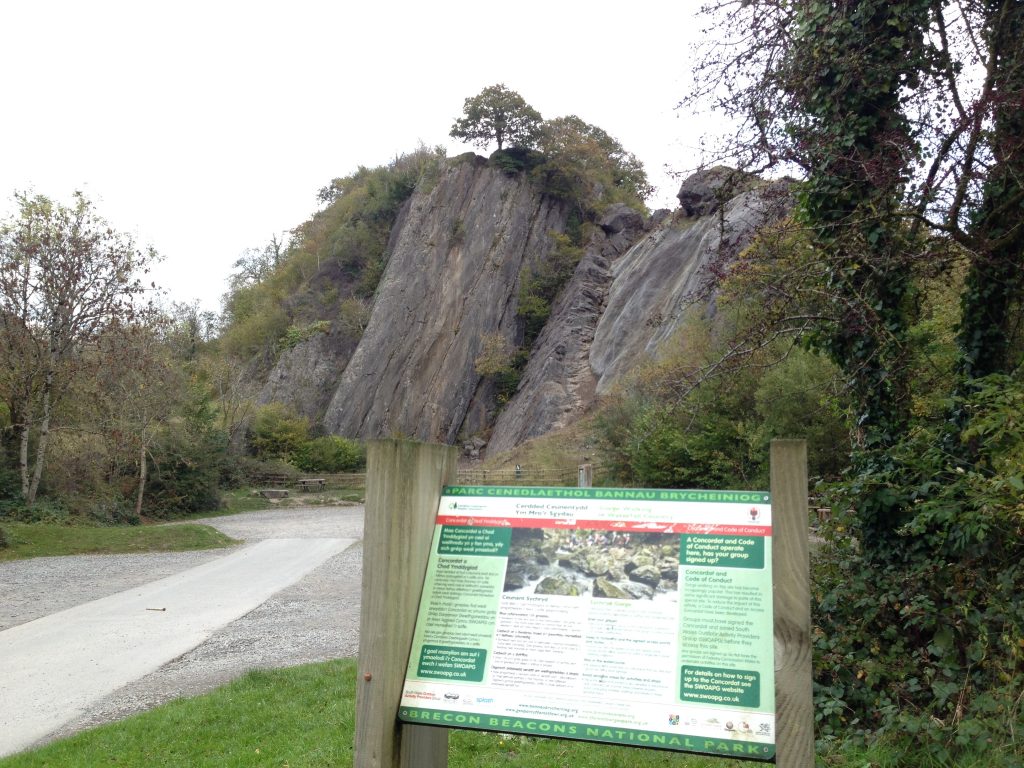 In the area around Pontneddfechan many industries flourished. Adjacent to the coal seams was a seam of silica which came to the surface. This enabled the area to support the development of firebricks which became known as Dinas Fire Bricks, named after the area. In the Russian language , the term for firebrick changed to Dinas brick!
The nearby fast flowing Mellte river has created a deep sided valley. This proved to be ideal for the manufacture of gun powder. All of the materials required for the production are local.
Enjoy this area by walking up the track that goes along the side of the current Pontneddfechan Community Centre. This building was originally a store for the gunpowder. The current pathway along the valley was originally the path of the tramway.
First the goods (bricks & gunpowder) from the works would be transported to a storage area. Then they continued on the railway and finally on the waterways, ie canal and sea.
The buildings that formed the Gunpowder Works were constructed with only three solid walls ie brick or stone. The remaining wall and roof were constructed out of wood. This ensured any explosion could easily exit the building. This construction limits the damage done to the expensive machinery. Only a few buildings of the Gunpowder works remain. There is a project in action to renovate and protect them.