Footsteps-footpaths.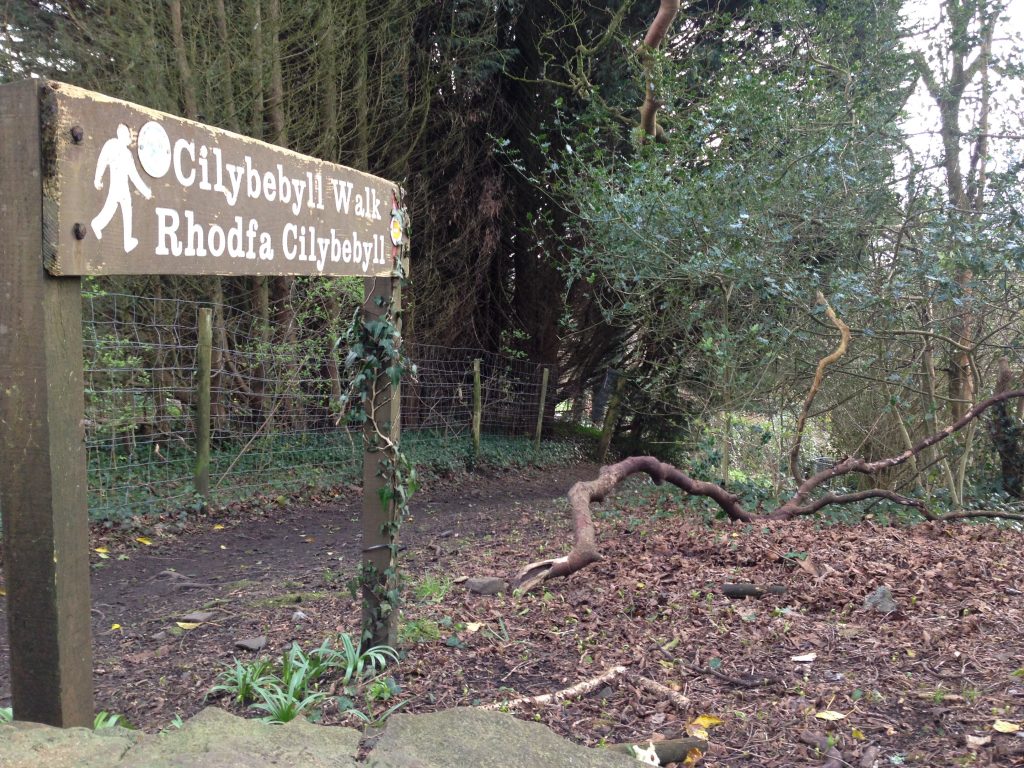 We are fortunate to have a footpath near the cottages. There are no lights along the pathway, nevertheless this was not always the case. In previous times the path provided the most direct route to work in the local villages and beyond. Nowadays, the current inhabitants of Cilybebyll consider a vehicle to be essential and the paths now attract leisure walkers.
There are many paths in the vicinity of the cottages from where guests can enjoy picturesque walks around the area. Cilybebyll often appears on ancient maps due to the nearby parish church of St John the Evangelist. The paths radiate from or more accurately to the church. The parish area stretches from Rhos down to the River Tawe at Pontardawe and northwards for 5 miles towards Ystalyfera. The original church tower dates back to the 12th century. It is very unusual to have a circular graveyard as it does. Centuries ago, the belief was that the Devil was able to hide in the corners of the graveyard.
Over the recent decades, the use of the local footpaths has changed considerably. Nowadays families and dog walkers search for recreation on these paths. Originally the daily pattern of trampling feet walking to places of work embedded trails into the landscapes. These days we see lush green, deep undergrowth. Where only decades ago there was barren or well grazed ground, many changes have occurred. The pattern of animal grazing has changed dramatically over these recent decades. These changes combined with less rural industry has resulted in more undergrowth and tree growth. Now we enjoy these idyllic places and it is difficult to imagine the industrial activity that prevailed here.
Working men
I grew up hearing the tale of my grandfather and other menfolk walking many miles to work over the nearby hills. Their destination was a small drift mine. After working a very long day, the weary men retraced their steps homeward. This was the pattern of their lives for 6 days every week. We now have weatherproof clothing and drying facilities for our wet and soiled clothing. We should recall that their clothing was heavy and traditional, all natural fibres which would have been difficult to dry. This undertaking seems incredulous to us these days.
In this immediate locality, there were many small drift mines. Other adjoining valleys have the scars of silica mining and the subsequent brickworks that they facilitated near to Pontneddfechan. The gunpowder works were nearby. There is a current project renovating the remaining buildings that relate to the gunpowder industry. The result of the project will be that visitors will have a better understand of the function of each old building. This will result in an increased awareness of the successful industry that once existed here.
Tan yr Eglwys cottages can provide your Best family breaks uk & cottage getaways Wales.