Vegetarian/Vegan Food
When two families booked a holiday at Tan yr Eglwys Cottages just a few days apart and both asked about vegetarian / vegan places to eat. The time has come to gather some information on vegetarian/vegan food. Increasingly, we are seeing more vegetarian and occasionally vegan options appearing on menus. Although we personally are fish and meat eaters, we do often chose a vegetarian or vegan option particularly as a way of having fresh foods and interesting flavours. Here are a few thoughts that guests may use as a starting point. Sometimes when out on holiday adventures, only a quick meal is needed, on other days the food destination might be all you want to aim for. This is therefore a very eclectic mix of places, a few purist outlets whilst others simply offer suitable choices. Most are tried and tested, but with recent covid restrictions having been in place and sometimes a simple change of staff at the helm can change the direction of a place. In light of this ever changing scene, I mention these places as a solution to the need for food when out visiting in several directions from the cottages. We see some cottage guests out early in the morning and sometimes in search of breakfast, whilst others stay out late into the evening, having eaten their evening meal near to their day trip location.
As so many places are easily reached in all directions from Tan yr Eglwys, then it is difficult to know all the places mentioned, although many I do visit. Several of the places I will mention are in a more "urban" setting whereas most of the time guests are in search of our quieter places, away from the towns and cities. It is usually possible to find the token vegetarian dish, but the places I mention are ones that I enjoy on my wanderings! It is usually possible to find somewhere near to your visits, but a degree of planning may add to your holiday experience and that is often an important part of the holiday experience. I also see another Blog post being created on simply the places we chose to visit when out and about!
Swansea
100% vegan, vegetarian and gluten free, a place that also has excellent "green" credentials. Established since 2017 and amazingly I have not visited, possibly as I aim for Hoogah or La Parmigano when in that area.
The Canteen 18 website gives the opening hours as Wed, Thurs, Fri, Saturday, through to Sunday from 10 – 4pm. Their Facebook page suggests that they are open 12 – 8pm on the Thursday, Friday and Saturday.
We tend to favour relaxed mornings and often remain out for food after visiting places in the day and this could be a great stop off point to or from the Gower, Swansea Marina or the Mumbles? It is located on a busy road, with parking then on the side streets which may be problematic during the day and once residents return home in the evening?
Brontosaurus Unit 23B, Swansea Indoor Market
Easily missed amongst the bustle of Swansea Market is Brontosarus Vegan Lifestyle Store. There is not a cafe, but lots of interesting products and advice.Indoor Markets
Swansea Market itself is a great place to buy fresh food and also now has several take away counters. There are of course also hot Welsh cakes to enjoy, but the vegetarians might sample our traditional Laver Bread, the term Bread being misleading – it is boiled seaweed, a black paste with a taste of the sea which traditionally is fried and an integral part of a full Welsh breakfast, sometimes accompanied by cockles, both found in the central area of the market.
There are smaller traditional indoor markets here locally at Neath, Llanelli and Carmarthen.
Outdoor Street Markets
Increasingly popular, there are several regular monthly markets, plus occasionally an evening venue ( but these are few and not fully established).
Whilst I always visit both the Marina and Uplands Outdoor Markets, the timings on a Saturday for Mumbles and Uplands are not always compatible to the guests arrival. The similar once a month market at Swansea Marina is better as it is on a Sunday and after a more relaxed start continues longer into the early afternoon, although the favourites are quickly sold out! The Waterfront Museum and a few other places are nearby, therefore it makes a great relaxed but purposeful start to a stay.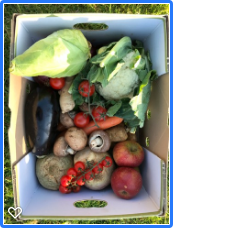 The V Hub / the Foodie Room / Cool Beans
This is in Swansea, I have not visited but followed the Cool Beans FB page for a long time , only recently discovering these businesses are connected. Recent offerings shown on their Facebook page looks very impressive.
Mumbles
There are an absolute array of cafes, restaurants, coffee shops to tempt us all after the stroll or energetic walk along the ever popular seafront. Whilst we have favoured the popular traditional haunts, there are so many more places now discovered resulting from this research!
Popular independent cafe in a very visible position on the busy main road, it is quite small so is quickly filled. It is very popular, always full and has great reviews.
Tucked away from the busy seafront and amongst the very quaint back streets of fisherman's cottages is a vegetarian and vegan hideaway. Great reviews.
A really interesting and unusual place with Japanese origins, bright and airy surroundings with savoury dishes and lots of cakes! Great reviews.
Uplands
A daytime cafe, 8.30 – 4pm which is vegetarian and vegan with seemingly one exception, that of tuna is offered as a baked potato filling 9and prepared and stored away from the rest of their offerings. Very popular , generally not too difficult to park on one of the adjoining avenues.
Rhosilli
The Bay Bistro and coffee Shop
When down at Rhosilli, this cafe is so worth a visit. It is not specifically vegetarian or vegan, but choices are there and the food is fabulous – not just a coffee stop and if warm enough to eat outside, then the views are simply breathtaking and highly recommended.
Llanelli
In keeping with finding acceptable places when out and about, if down on the coastal path at Llanelli, looking over the Loughor Estuary is a cafe and restaurant, the latter on the 1st floor with views over the spectacular Estuary. May get very busy on sunny days, this is not specifically vegetarian or vegan, but their vegetarian offerings certainly are mentioned in reviews and the food credentials should provide good combinations.
Whilst not a cafe, this Unit on a housing estate seems quite a find, especially if you love to find new products? It is open 10 – 5pm on a Tuesday and Wednesday and 10 – 6pm on Thurs, Sat and Sunday.
This ethical store is the base for fruit and veg deliveries in the Llanelli area, but this vegan store has freshly baked foods, breads and chocolates – as they sell bread from the Little Valley Bakery in Parkmill on the Gower, then I would be drawn there – a huge fan of their sourdough varieties!
Carmarthen
30 miles away Westwards on the M4, an easy drive passing lovely scenery is the town of Carmarthen. Maybe if spending time at the National Botanic Garden of Wales or visiting Kidwelli castle, Llansteffan, Laugharne or even Tenby then a quick detour can take you quickly into Carmarthen on the way down for the Waverley stores or on the way home for the Warren? Both are on the edge of town, sometimes it is possible to park on the roadside beyond the short stay bays or walk from the Pay and Display car park near to TK Maxx or indeed the multi storey if wanting to stretch the legs.
The Waverley Store and vegan Restaurant
This cafe adjoining the health food store has quite a dated appearance, but it is extremely popular with often a queue as they have good food, from hot dishes, quiches to a large array of salads. Time carefully for maybe a late brunch / early lunch as the food quickly disappears and the cafe closes extremely early.
Whilst not specifically vegan or vegetarian, this relaxed eatery has a lovely interesting menu and invariably has an interesting option for each course. I have heard very positive reports of their vegan brownies and personally will vouch for their savouries and amazing scones. Certainly post covid closure they appear to be offering a take away service on a Friday and Saturday evening. Interesting and highly recommended informal ambience and food.
Sgwd Gwladys in Waterfall country.
If straying North East just a few miles from the cottages in search of Waterfall Country ( Depending on time and weather this area gets prohibitively busy and best avoided – please refer to the Waterfalls Blog). However if you manage to plan wisely, then this eatery is well worth a visit. It has the same name as one of the many waterfalls, ie Sgwd Gwladys and once you have finished at the falls, then it is a very convenient and pleasant place to seek refreshments. It does not open until midday. Whilst again this is not specifically vegetarian or vegan the food is lovely and there are always vegetarian options.
Brecon / Hay on Wye
Our guests really do venture in all directions and following a lovely scenic route along fast roads via the Swansea or Neath valleys for just over an hour, Brecon is reached. Many aim for Hay on Wye with it's reputation for having countless book stores and small independent shops to mooch around.
In the grounds of Brecon Cathedral which is a short drive up the hill overlooking the town is Pilgrim's Tea rooms, a long term favourite. parking is easy in the paid adjoining car park and generally there are vegetarian options.
As you bypass Brecon eastwards towards Hay on Wye via the scenic drive up either the Neath or Swansea valley, there is an isolated cafe in country surroundings and easy parking outside. It is open from 9 – 4pm on a Sunday, Monday and Tuesday and 9 – 8pm on a Wednesday – Saturday. A lovely little cafe with several vege options, the website suggests that they are happy to adapt other menu items to suit too.
Hay on Wye
This cafe is set with a backdrop of a shop selling an eclectic mix of gifts, home wear, all things vintage and of course ( this is Hay on Wye after all) a book or two. It is described as having modern vegetarian food and lovely cakes, healthy fusion contemporary British cuisine, but like many places it will serve only up to 3pm.
A really popular daytime cafe set within a bookshop that takes its name from the founder of Hay being seen as the Bookshop Capitol of the World! Popular for being vegetarian and vegan friendly with also gluten free options.
This is an old well established favourite for a quick or a relaxing lunch and described as having vegetarian and vegan friendly options. It has remained popular for years, though recent reviews are mixed in opinion.
Narberth
Depending on the season , guests and ourselves will happily wander westwards down to Pembrokeshire. Tenby attracts the Summer visitors, Colby Gardens have colourful displays and the more adventurous find specific castles or visit St David's cathedral. Personally we enjoy a leisurely day stopping at cafes and visiting the small independent shops at Narberth itself.
We are always torn between Ultracomida, a Spanish deli and cafe at the top of the main street and Plum Vanilla which is tucked away behind the bottom of the main street and could easily be missed. If we time our day carefully, we can squeeze in a visit to both! By it's very nature, Ultracomida is generally meat and cheese orientated, whilst Plum Vanilla have fabulous fresh salads and desserts. Currently due to the Covid restrictions, they have a take away service in place at their premises and are also serving at L & J Nursery which is nearby – SA67 7AR.